Through Nodus' payment processing platform for Microsoft Dynamics, clients can get the security and cost reduction of PCI-validated P2PE with no change to their processing relationship
June 1, 2017 – Atlanta, GA and Anaheim, CA – Bluefin, the leading provider of PCI-validated Point-to-Point Encryption (P2PE) solutions for enterprises and retailers, announced today a partnership with Nodus Technologies to provide Bluefin's PCI-validated P2PE solution through Nodus' integrated payment processing platform.
Nodus Technologies specializes in integrated electronic payments for Microsoft Dynamics GP, AX, NAV and CRM.  Microsoft ERP customers utilize Nodus solutions for integrated payments within accounting systems, online billpay and eCommerce. The Nodus PayFabric cloud service protects sensitive ERP data with tokenization, encryption and offsite storage of private cardholder data.
Through the partnership with Bluefin, Nodus can now provide their clients with Bluefin's PCI-validated P2PE solution directly through the Nodus processing platform, enhancing payment security and reducing PCI scope with no change to the payment transaction flow. Bluefin enables PCI-validated P2PE on partner platforms with their Decryptx Decryption as a Service (DaaS) product, which allows gateways, applications, and processors to direct connect to Bluefin for the P2PE service.
"We are very excited to add Bluefin's P2PE solution to our platform. It secures the final layer for those companies that use computers to enter cardholder data," said Chester Ritchie, President of Nodus. "A large Microsoft Dynamics GP company asked us to create this product as it would greatly decrease their PCI scope. We are happy to offer it now as a product other companies can use to protect themselves and cardholders. The demand for such a product has been overwhelming."
Bluefin's PCI-validated P2PE solution secures credit and debit card transactions by encrypting all data within a PCI-approved point of entry device, preventing clear-text cardholder data from being available in the device or the merchant's system where it could be exposed to malware. Data decryption is only done offsite in a Bluefin hardware security module (HSM).
"Nodus Technologies is our first Decryptx partner that extensively caters to Microsoft Dynamics ERP users with their processing solution," said Greg Cornwell, SVP of Security Solutions for Bluefin. "They are an excellent partner as they are major advocates of PCI compliance and the protection of payment card data. We are excited that they are bringing the gold standard of PCI-validated P2PE to their base of Microsoft clients."
Benefits of a PCI-validated P2PE solution for merchants and enterprises include reduced PCI compliance and scope, saving time and money on annual audits, and the assurance that the technology has been vetted and approved by the PCI Security Standards Council (SSC). A white paper on the cost and scope benefits of PCI-validated P2PE is available for download here.
About Nodus Technologies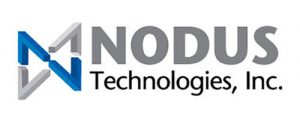 Nodus Technologies is a leading provider of electronic payment, e-commerce, and retail business process automation software for small and mid-size companies. Nodus leverages Service Oriented Architecture and web services technologies to provide cost effective, comprehensive e-commerce and electronic payments solution for Microsoft Dynamics ERP.
Known for the superior integration and flexibility of our solutions, Nodus enables businesses to integrate Credit Card Processing, eCommerce, CRM, Web-Based Sale Order Entry, and Online Billing, ACH Processing with multiple banks, processors and back office environments. Our product suite has a proven track record and leads the market in reliability and ease of use with Microsoft Dynamics. For more information, visit http://www.nodus.com/.