Bluefin's PCI-validated P2PE solution through processors, payment gateways and ISVs

Bluefin's Decryptx®P2PE Solution Provided by Global Partners
Bluefin is currently the only PCI P2PE provider that has decoupled P2PE from payment processing so that companies can easily benefit from our validated solution through their current payment provider. Bluefin's Decryptx® solution enables retailers, healthcare organizations, higher education and enterprises to get our PCI-validated P2PE solution through our global network of 200 partners.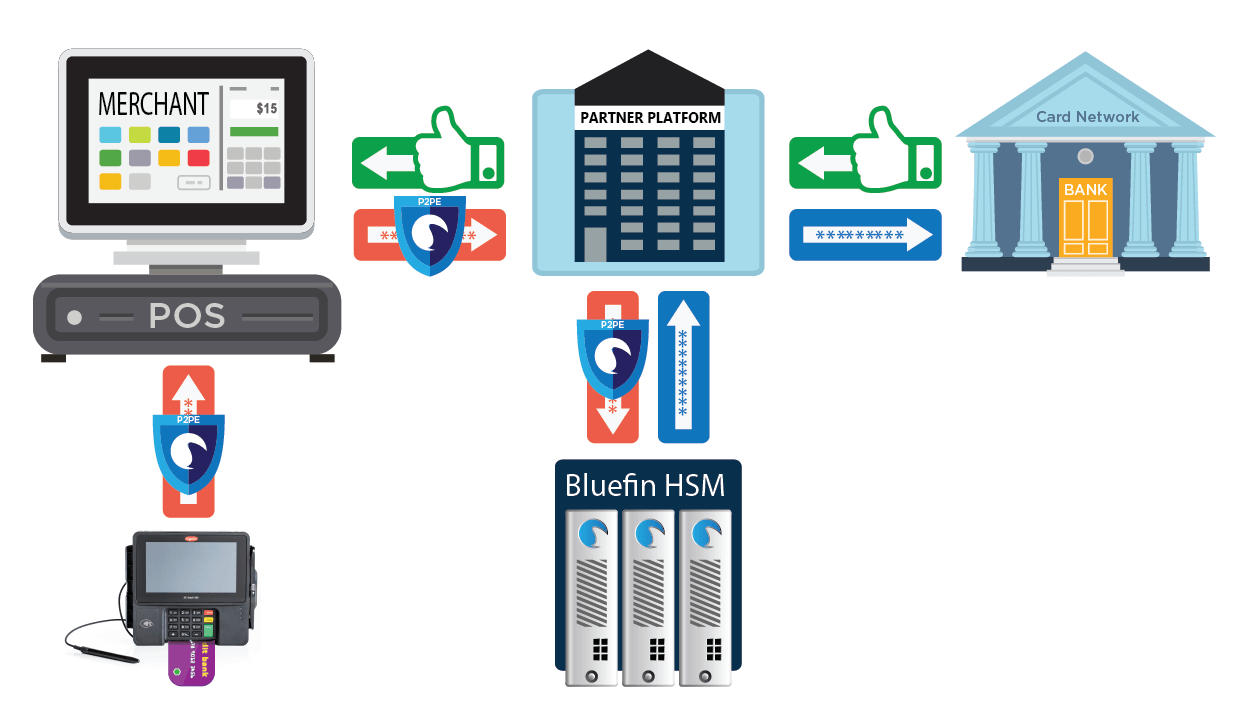 Consumer swipes, dips or taps card into P2PE-cerfitifed payment terminal
The terminal immediately encrypts the cardholder data
The transaction is sent through the merchant to the processor or payment gateway (partner platform)
Bluefin's Decrypx partner sends the encrypted package to Bluefin's HSM for decryption
Bluefin returns the cardholder data to the partner via SSL encryption
The partner sends the transaction for authorization
Sample Decryptx Partners
Companies can get Bluefin's PCI-validated P2PE solution via our network of connected partners.
Contact Us Today
Learn more about our Decryptx partners in retail, healthcare, higher education, non-profit, government and more.