More than Just Tuition Payment Processing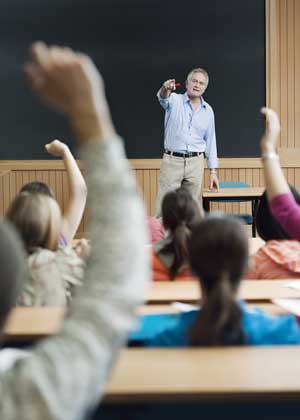 Paying for tuition, books, athletics and even meals on campus has changed drastically in the last 20 years. Gone are the days of quarterly checks sent in the mail for semester payments or dining plans. Today, parents and students require the convenience of paying online, over the phone, and in person.
But as electronic payment acceptance in universities has risen – so too has fraudsters' interest in the vast amounts of data that universities are now processing through multiple departments and locations. In 2015 there were over 58 educational institutions that experienced data breaches. The leading cause – 60% of the breaches – was malware.
Bluefin's PCI-validated P2PE solutions encrypt cardholder data at the Point of Interaction (POI) in a PCI-approved P2PE device and decryption is done in an approved Bluefin Hardware Security Module (HSM) located outside of the university's payment environment. Our solution prevents clear-text cardholder data from being present in a university's system or network where it could be accessible in the event of a data breach.
Bluefin offers a full suite of education payment processing products to meet the needs of today's educational institutions.
Our POS solutions for in-person, mobile and MOTO payments are a perfect choice for educational institutions seeking the highest level of security through PCI-validated point-to-point encryption (P2PE). All POS devices that are integrated with our PayConex payment platform are PCI-approved P2PE devices and offers tuition ACH processing.
Our Ecommerce products provide on-demand credit card payment processing for schools through hosted web payment pages and transparent redirect.
Our QuickSwipe Mobile solution enable payments with just an iOS phone or tablet – or can be utilized as a full POS system with cash drawer, Bluetooth printer, and tablet stand. Our Nomad 2.0 mobile swipe device is a PCI-validated P2PE device.
Protecting your Organization's Brand
According to a 2015 study by the Ponemon Institute, the average total cost of a data breach is $3.79 million; for education institutions the average cost per lost or stolen record can be upwards of $300. Higher education also experienced an increase in breaches due to hacking or malware with these accounting for 35% of incidents in 2015, up from 26% in 2015.
Bluefin's PCI-validated P2PE solution eliminates payment data exposure through every step of the process, ensuring the credit card information is encrypted at the Point of Interaction (POI) so that it cannot be read / decrypted at any point within the institutions' network – and is not available as clear-text data in the event of a data breach.
Integrating Educational Payments with Security
One of the biggest demands for integrated software solutions is in Education. Universities and schools juggle reporting, accounting and payments for sometimes a dozen different departments, including the bookstore, cafeteria, athletics, alumni foundation, and more. And universities now have to be concerned about data breaches – the harm that these breaches can cause to an educational organization in terms of applicants, current students, and donors can be irreparable. Bluefin provides our integrated PayConex Platform to software providers serving the education vertical, including those in K-12, backed by our PCI-validated P2PE solution and tokenization.